Diamonds are our passion and there is nothing that gives us greater satisfaction than to create a beautiful piece of bespoke jewellery that you can love and cherish forever. This dedication runs deep, through four generations, and Graham would like to share his story with you…
My first encounter with diamonds started over thirty years ago with a trip to visit family in Central Africa. The highlight of the visit was a tour of a diamond cutting and polishing factory in Bangui, the capital of the Central African Republic. I flew out to one of the several tributaries of the Boungou river with a rough diamond buyer and was given a unique opportunity to "pan" the alluvial secondary diamond deposits for rough diamond gem crystals with the local artisanal miners.
I was really intrigued with this experience to sieve for these rough gems that had crystallised over millions of years ago beneath the earth's surface and which had now journeyed hundreds of miles from source, and to participate in the buying of these beautiful, varying coloured, diamonds. I saw how each rough diamond was sorted for cutting and how the polisher was able to determine what shape of cut to realise and then polish to maximise both the external and internal brilliance of each unique diamond. I was so inspired by this that soon after, I became the fourth generation diamond broker in our family to enter the diamond industry.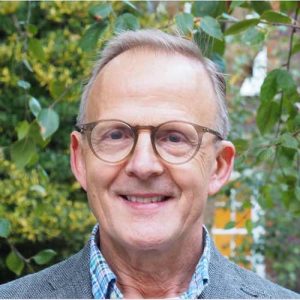 I started in the family business in the mid 1980's sorting rough diamonds and providing a B2B service supplying rough industrial diamonds to diamond tool manufacturers along with offering a polished diamond brokerage service to select jewellery retailers in the UK and Europe. The more rough and polished diamonds I sourced, bought and sorted, the more I learnt about their commercial value and in particular the 4C's, the variables governing the value of a diamond. During these formative years I also gained knowledge working with other precious gemstones and was particularly intrigued at the differing levels of jewellery manufacture on offer, ranging from mass jewellery manufacture to bespoke handmade jewellery.
The concept of bespoke jewellery in the early 1990's, customising design, differing metals and choice of diamonds and gemstones to suit client requirement really appealed to me, but I wondered if this service would appeal to my clients. My first clients were friends and I learnt from feedback that their involvement in the creative process with choice of design and education into diamonds and gemstones from a specialist, offered additional value to their emotional, aesthetic and lifestyle purchase, a service I continue to offer today.
I currently offer various consultancy services including diamond and gemstone brokering for the bridal and lifestyle market and I also advise on the store of value of significant sized colourless and rare fancy coloured diamonds for collectors and investors. My primary service is then complimented with a range of bespoke jewellery design and creation services including handmade jewellery and the use of CAD for the design and hand assembly of jewellery components.
I am also a registered valuer and provide valuations for differing purposes including insurance, probate, matrimonial proceedings and private sale of items of jewellery. Other consultancy services include expert witness and court reports, training diamond and gemstone short courses and bespoke masterclasses.
We hope you are satisfied with the services that we have to offer and would welcome any feedback you may have. If any specific diamond or jewellery topic is of interest to you, please do let us know and we will endeavour to create an article and post it on the blog.
For regular articles, advice and industry news, why not sign up to our newsletter.