Bonhams the auctioneer, have stated that meteoric price rises for top quality antique jewellery and gemstones and watches means tens of thousands of owners may be sitting on valuable family heirlooms  without knowing their true value. Auctions in general are campaigning to help owners understand the worth of items of jewellery with view to realise optimum pricing.
It can be quite daunting as a novice to insert items of jewellery into auction. There are choices of auction houses ranging from prestige auctioneers such as Sothebys, Christies and Bonhams, to local auctioneers within the UK. The way forward is to ascertain the value of your jewellery and this would necessitate a visit to your local auction house. You may have done some research online which may be confusing as pricing may be unrealistic compared to previous valuations you may have completed by a valuer for purpose of insurance.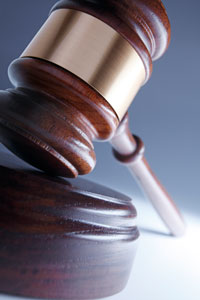 The best way forward in deciding whether to sell your jewellery is to ascertain the current open market value of your items of property and to secure an opinion from a trusted Registered Valuer. A Registered Valuer within the NAJ will be able to research open market values and offer you a mid auction rate as a banding of figures. This will offer you an indicative value of what your jewellery items  may be worth.
You are then in a position to make an informed decision as to what auctioneer may be suitable. Geographical location is important as there may be local auction houses who can possibly help. In London there are many auctioneers who will facilitate sale of your items of property. I do recommend to my clients Roseberys who are based in South East London who have three Jewellery auction days a year and provide an excellent service for my clients.
Roseberys offer free advice for identification and suggested auction estimates for jewellery and watches as well as other categories with no obligation to sell. Their fees for selling include a commission charge of 15%, a loss and damage liability fee of 1.75% and a photographic charge of £20 per lot. All fees are subject to current VAT. There is no fee if the lot remains unsold and lots can be re-offered into the next sale if instructed to do so.

The catalogue is placed online worldwide and Roseberys provide condition reports for potential buyers. Bidding can be undertaken online, on the phone, absentee/commission, or bidding in the saleroom.
If you are considering inserting any items of jewellery into auction then please contact me and I will explain the process.