In mid March, we were not prepared for what was coming…..Martin Rappaport, a maverick in the diamond industry synonymous with the ''Rap List" the industry bible for diamond wholesalers and diamond brokers, decided to lower his pricing list by as much as 7% for Round Brilliant Cut diamonds. Fancy Cut diamonds, a term used to cover all the other brillianteered shapes of diamonds, step cut diamonds and mixed cut diamonds were also reduced.
This one act of genius or blatant stupidity within three weeks, caused an exodus of diamantaires and wholesalers, who sell their diamond inventories to leave the "Rapnet" platform. There was literally a migration of diamond dealers and wholesalers to other platforms including Get Diamonds, a non profit organisation supported by the World Federation of Diamond Bourses. Another platform Idex, also welcomed the migration of diamantaires.
This one act of lowering the pricing on the "Rap List" reduced the value of inventories by as much as 15% to 5% depending on the size of caratage of diamond. There have been small changes in pricing, however the current "Rap List" to date is still the same as in March.
Coupled with this price reduction, it does not give confidence to our industry, albeit stability has returned to current pricing. Another challenge over lockdown is that manufacturing of rough diamonds has gone down drastically owing to constraints of the coronavirus. However, manufacturing profit margins have improved due to De Beers lowering the price of rough diamonds.
One significant outcome is that Laboratory Grown diamonds are more prevalent on the market as well as branded suppliers such as Swarovski offering Laboratory Grown. My concern with Laboratory  Grown diamonds is what happens when a couple divorce and who gets to keep the ring!
The oval brilliant diamond this year is the most popular for bridal choice and looks great in either a solitaire mount or with a micropave set diamond halo, albeit there are no weddings on this year's agenda.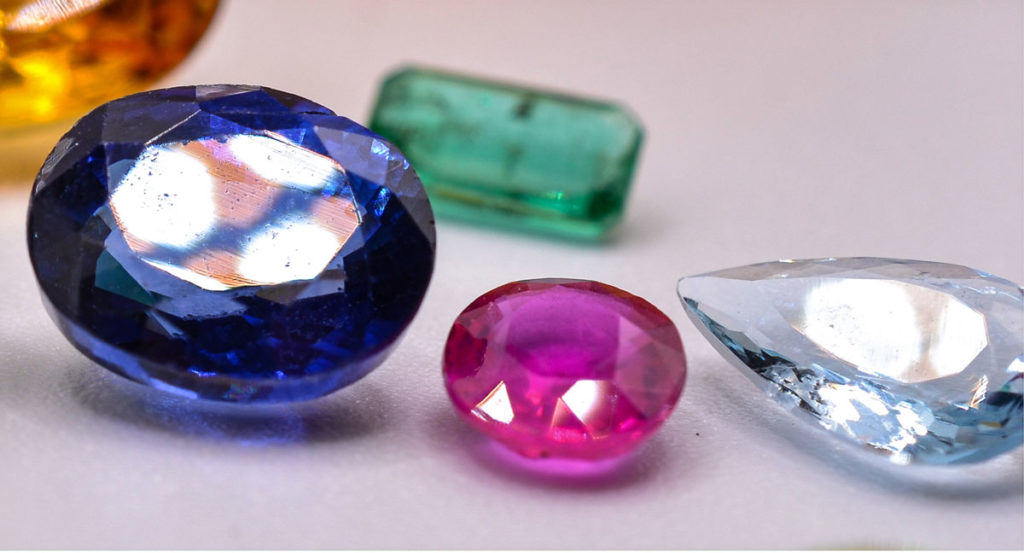 Moving on to the Gemstone market, there has been a significant lack of Roughs on the market. Cutting facilities have been suspended due to corona virus.
However, there is still plenty of stock available held by Gemstone dealers in UK with ovals again as the most popular shape, for Ruby and Sapphire. Rounds, cushion shapes and octagons are all popular in Sapphire.
Emeralds, especially fine quality are in demand from Colombia as well as strongly bluish green emeralds from Zambia and Zimbabwe.
Aquamarine octagons are in demand especially from Brazil, Madagascar and Zambia.
The rare and unusual Gemstones are in demand, such as Padparadscha sapphire, affordable Paraiba Tourmaline from Nigeria which must be worn carefully due to low hardness which can abrade easily.
For any commission enquiries for Diamonds & Gemstones, please email graham@grahamtom.com